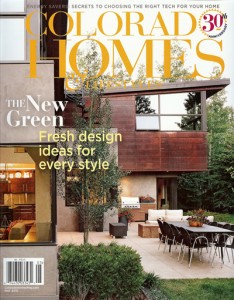 Well it's been a quiet, rainy Tuseday around the design center today. I guess everyone is tired from last weeks grand festivities. Hopefully you all made it out to our Market days last week.  We had Stan Brantley and Ed Goodman from Scalamandré as well as Stan Gottlieb from Bright Chair stop by. Mr. Goodman gave a great leacture on the use of passementrie in historic properties, and Mr. Gottlieb gave a very interesting talk on the history of furniture and Bright Chair.
We had a great turn out of people stopping by the showroom during the Market days. Everyone seemed to be enjoying the speakers around the district as wellWe were also happy to have a visit from Franc Bossone co-owner of our newest line Jonathan Franc. He showed us some new peices that are coming out and we are very excited to have his line in our showroom!  
One other thing, we were also very pleased that Phoebe Marsh made an apperance in this month's Colorado Homes & Lifesyles. On newstands everywhere!
For links to any of the lines discussed in this post, visit our website!